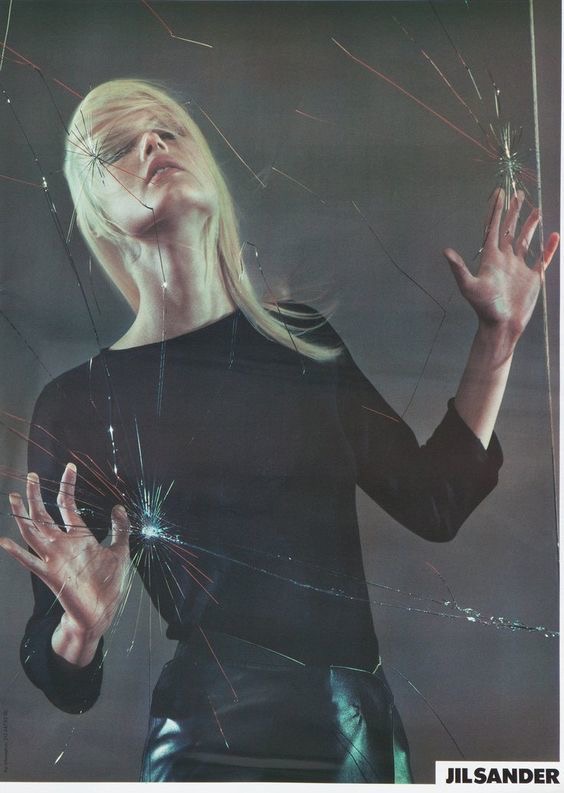 Women's Jil Sander
Jil Sander is a German fashion designer and founder of the Jil Sander label currently based in Milan. After working as a fashion editor for the Petra magazine, Jil Sander opened her first boutique in the late 1960s selling her own creations alongside clothing by established European designers, like Thierry Mugler and Sonia Rykiel. Since the launch of her first collection in 1973, she has embodied the concept of minimalism creating clean and timeless pieces which garnered her world acclaim. The 1990s saw the avant-garde label expand, launching a menswear collection and relocating its headquarters to Milan in 1997. Today, Jil Sander is led by Lucie and Luke Meier. Before this powerful couple was appointed as a creative director duo in 2017, Luke worked as the head designer of Supreme and co-founded the brand OAMC, while Lucie joined Raf Simons at Dior as a head designer after working at Louis Vuitton and Balenciaga. Starting from FW'19 season, the label is introducing the Jil Sander+ line to complement the main collection. Most garments are unisex and are 'made for life outside of the city.' Shop the latest ready-to-wear collection by Jil Sander on sv77.com.
Item added to your wishlist
Item added to your cart
Something went wrong. Please try again later.
Thanks for joining us!
Please select the size
Your cart is empty for now