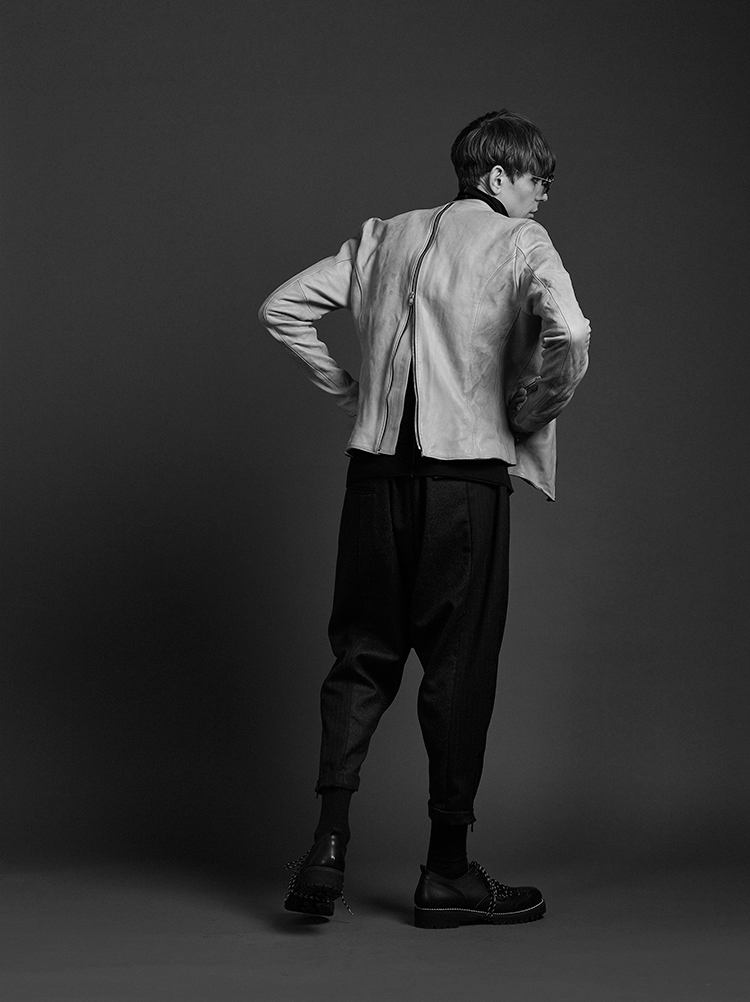 Men's The Viridi-Anne
The Viridi-Anne
[biɾiˈðjana]
Est. 2000-2001
Founded by Tomoaki Okaniwa
Tomoaki Okaniva studied Fine Arts at the University of Tokyo and was using canvases to express his art just before founding the brand. His brand is known for monochrome palette and asymmetrical cuts, melancholic and romantic spirit. The designer himself draws an analogy of his work with 'Ashes to Ashes' by David Bowie. The garment's art of Tomoaki-san isn't really about the fashion trends or fancy designs. The handcrafted garments symbolize the Japanese philosophy of wabi-sabi — the aesthetics of incompleteness and beauty in imperfection and simplicity.
'There is a feeling as if he is doing most of his garments for himself, for his own convenience. For example, all of a sudden there is a collection of almost only bags and trousers with knitted inserts appear. And you may think, why on earth...? But the answer is simpler than you think, he just developed a taste for cycling. And now there are a bunch of garments in his collection that reflect his passion for cycling that are distributed around the world'.
Item added to your wishlist
Item added to your cart
Something went wrong. Please try again later.
Thanks for joining us!
Please select the size
Your cart is empty for now