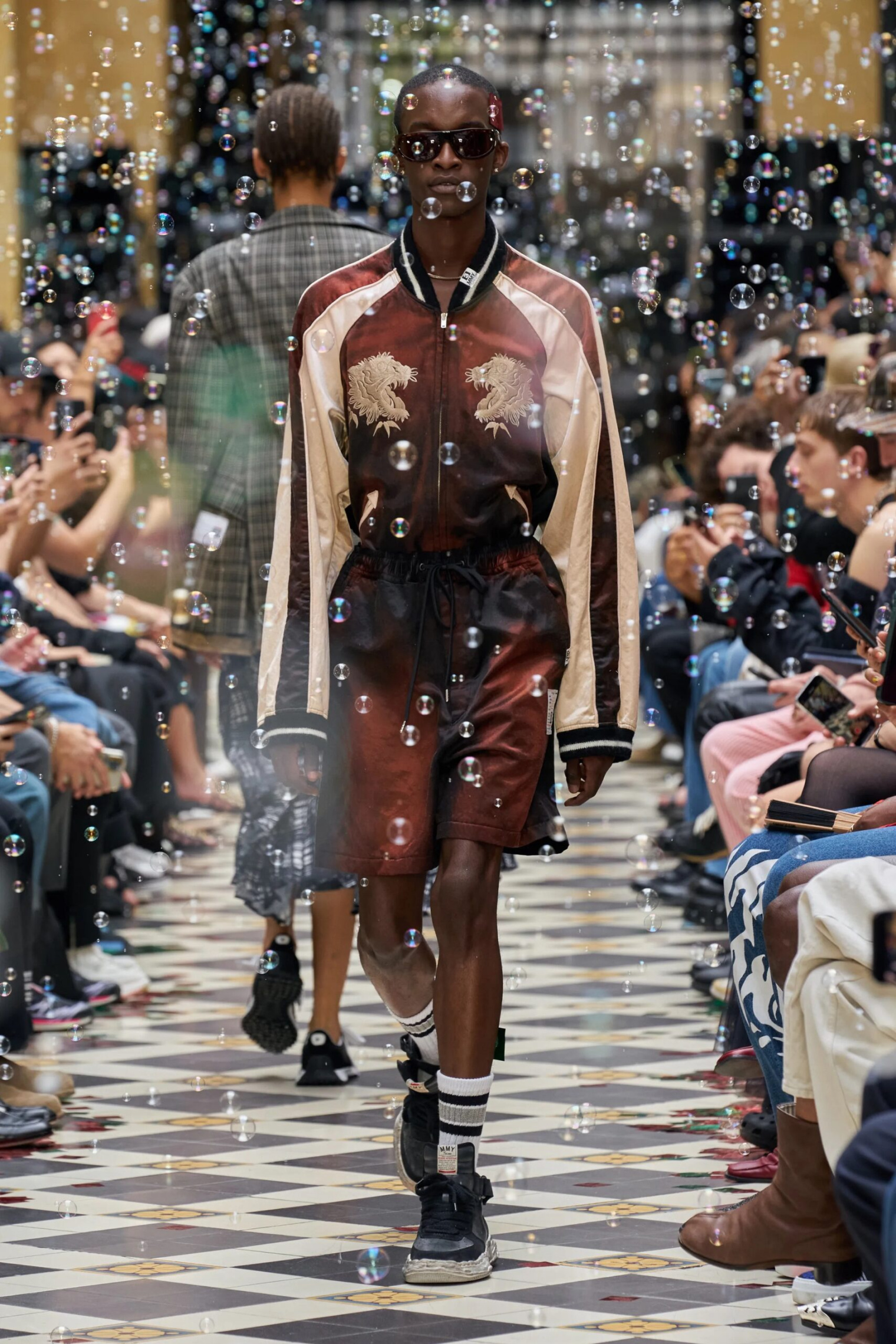 Men's Maison Mihara Yasuhiro
Japanese designer Mihara Yasuhiro was born in Nagasaki in 1972. In 1997, Yasuhiro founded his started making shoes and at first did not plan to make clothes. After the successful 'Black Label' line at Puma, where the designer combined completely opposite styles, for example: sports sneakers with fur or traditional brogues with elements from the classic running model. In 2004, Mihara made his debut at Milan fashion week with a menswear collection, where he brought his avant-garde aesthetic and inventiveness to the mix of fabrics.

Fine deconstructions, washed fabrics, and even Yasuhiro's own embroidery technique. The embroidery is so detailed that from afar it is perceived as a print. Designer also uses the "illusory layering technique". At first glance, it seems that a person is wearing two or more wardrobe items, but, in fact, it's all one thing.

Item added to your wishlist
Item added to your cart
Something went wrong. Please try again later.
Thanks for joining us!
Please select the size
Your cart is empty for now