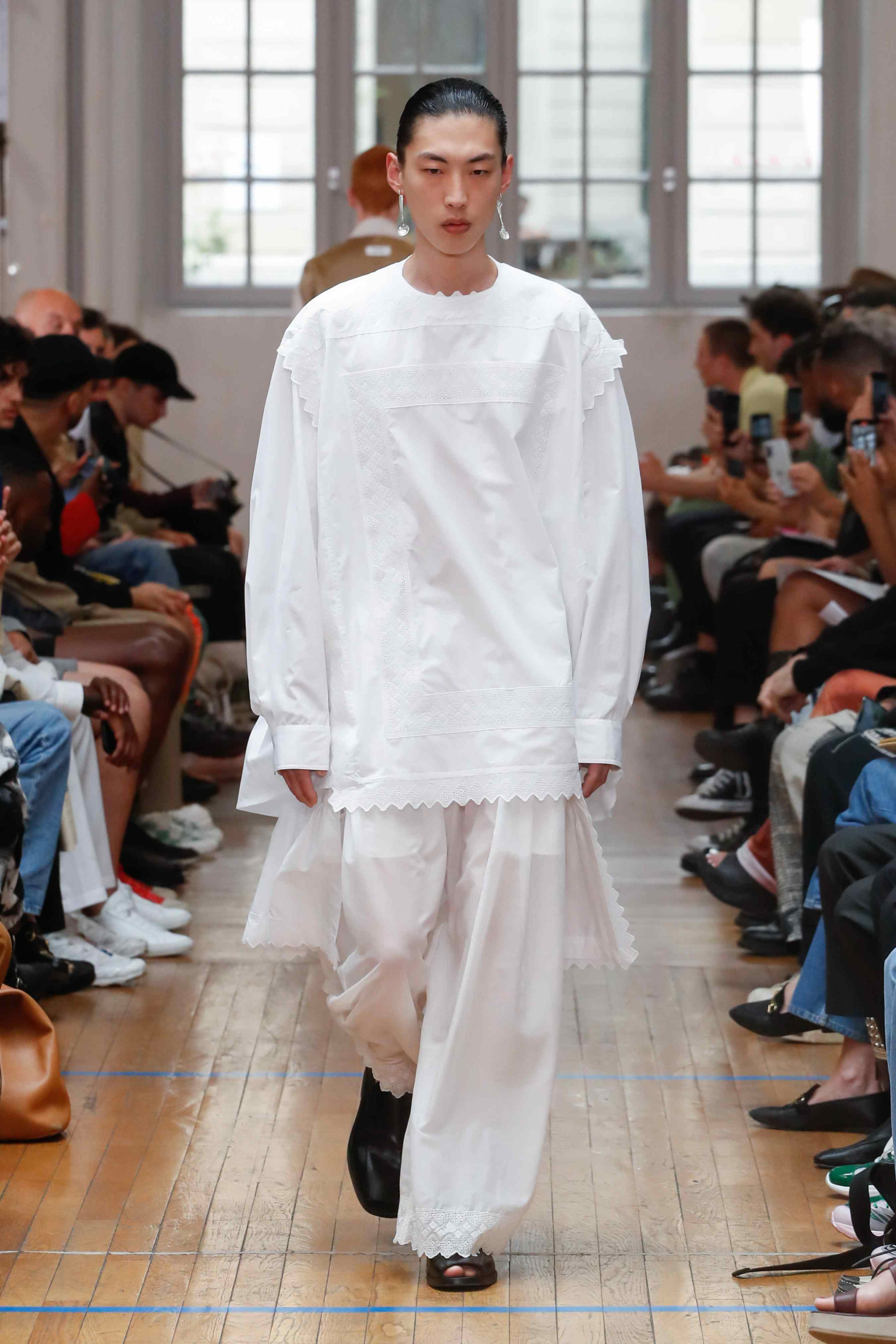 Men's Hed Mayner
Hed Mayner is an Israeli-born designer based in Paris. After graduating from the Bezalel School of Fine Arts in Jerusalem and the French Institute of Fashion in Paris, the designer founded the eponymous label in 2015.


The DNA of the brand is based on traditional Jewish tailoring. As Mayner explains, this is always a free, oversized cut that does not emphasize the proportions and shapes of the body, but seems to wrap them up. "Historically, tailoring in Jewish society is more about wrapping the body than shaping it."


In 2019, Hed Mayner received the Karl Lagerfeld LVMH Prize and, as the jury said, "His clothes can be passed on from father to son, escaping the transient nature of designer fashion.". Luxurious fabrics with generous proportions bring elegance to wardrobe essentials such as trousers and shirts, while neutral tones bring thoughtful design details to the fore.

Item added to your wishlist
Item added to your cart
Something went wrong. Please try again later.
Thanks for joining us!
Please select the size
Your cart is empty for now