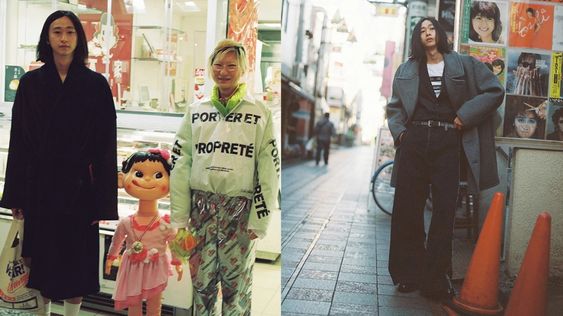 Men's Doublet
Doublet
Pronunciation [ˈdʌblət]
Etymology references Lewis Carroll's classic word puzzle
Est. 2011
Founder Masayuki Ino
Alongside other renowned Japanese streetwear brands, Doublet is special in its essence. Preserving the traditions of quality craftsmanship, Masayuki Ino takes his viewer and client on a rollercoaster to provide a unique stimulating experience.
Before starting Doublet, Ino worked seven years for Mihara Yasuhiro, his personal imprint, however, having little in common with the eminent avant-garde designer. With Doublet, you never know what's coming next: the brand's surprise arsenal includes playful prints, puzzle packaging, sketches with famous actors presenting their products, and, of course, a peculiar style of wear (like a sweater that can be worn inside out).
Milestones:
LVMH Prize for emerging talent
Tokyo Fashion Award
plastic-covered shirt
cardboard-leather bag
jacquard sweater to be worn inside out
Item added to your wishlist
Item added to your cart
Something went wrong. Please try again later.
Thanks for joining us!
Please select the size
Your cart is empty for now