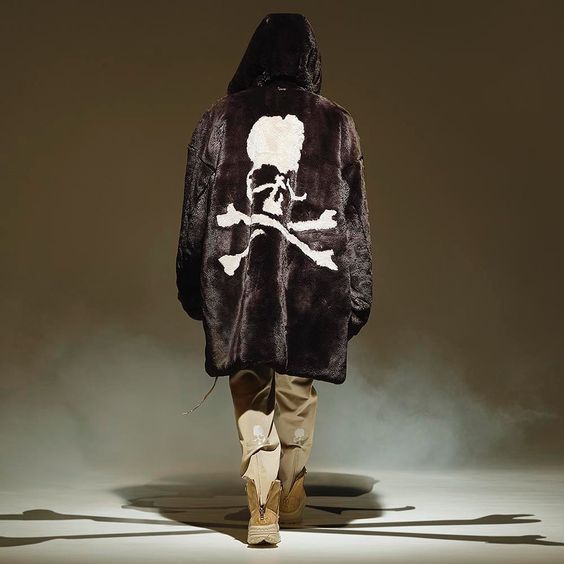 Women's Mastermind WORLD
Established more than two decades ago, Mastermind is one of the labels that have to be brought up when discussing Japanese streetwear. The label was started by Masaaki Homma in 1997 after he spent six years working as part of Yohji Yamamoto's retail team. According to the designer, the word 'mastermind' holds two divergent definitions: it can mean 'a person that is very talented in a certain field,' or a 'key plotter.' Mastermind had a hard time the first few years after its launch. The product did not sell and the buyers advised Homma to increase the stock and reduce the pricing. Instead, he did the total opposite — the garments became even more expensive, but with a legitimate reason. In the early 2000s after drawing about 1,000 sketches, Homma created the skull and crossbones motif which became Mastermind's logo and identifies the label to this day. In 2012, Masaaki Homma announced the retirement of the label's main collection line. In the following five years, Mastermind would only release collaborations with fellow brands, like Antisocial Social Club and Bape. 'I decided to take a step back because working within a fashion cycle harmed my creativity. Coming back for the 20th anniversary feels like the right thing both for me and the brand,' said the designer commenting on his break. Making a resurgence of the label in 2017, Mastermind opened a Tokyo store and delivered a new seasonal collection along with collaborations with Fear of God, Vans, The North Face and sake manufacturer Dassai. Shop the FW'19 collection by Mastermind on sv77.com.
Item added to your wishlist
Item added to your cart
Something went wrong. Please try again later.
Thanks for joining us!
Please select the size
Your cart is empty for now